Laurie Smith::Accessible Modern Fabrics
I was in Hancock Fabric in Orem last week and saw that Laurie Smith of Trading Spaces fame has a new line. While I've always liked Laurie's designs, and she is a well known fabric geek, I was a touch skeptical of the scope of her fabrics. It turns out that they are all divine. The colors are saturated and intense, the hand of the fabric is gorgeous. They are also on sale right now. So, for those of you looking for accessible modern fabrics that you don't have to order online, check out your local Hancocks. Here are a few swatches from the collection: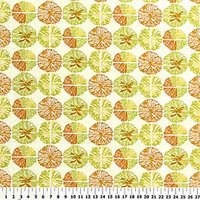 Solids and many other patterns can
be found here.